Well it was a pretty typical primary night last night, in Wisconsin and all around.
First, nationally, the tea baggers gained some more momentum in high profile races, which can only mean that general election voters will be turned off by their nefarious right-wing zealotry. Already, Republicans including Karl Rove have written off Delaware, and thus any possibility of regaining a Senate majority. Perhaps that's only a marginal victory for the Democrats, who still have to get their stuff together, but it's a point worth noting--not everyone is drinking Republican tea. The teabaggers have gone so far to the right that they can't appeal to a mainstream electorate.
Closer to home, there were fewer surprises. However, a few things were nailbiters for a while: the Chris Moews / David Clarke showdown, for one; and the Neumann/Walker race on the other.
None of this really means much, of course, with the exception of the Clarke election. With Moews out of the way, Clarke is likely to win again in fall.
As for the Walker/Barrett matter, I think the better challenge to Barrett lost in the primary. Honestly, Neumann had a statewide network and constituency. He has a completed education. He has held office as a congressman. He lost, but quite narrowly, to Russ Feingold in 1998. On the other hand, ScottWalker's chief asset seems to be the teabaggers' revolt.
Like Neumann, of course, Tom Barrett has congressional experience. He has a completed education. He's a nice guy. And he's doing a good job of separating the Wisconsin gubernatorial election from the national scene. Walker's got a lot of work ahead of him. And Barrett's got a huge likeability factor. He's just a nice guy.
And for once, wouldn't we like our elected leaders to be nice?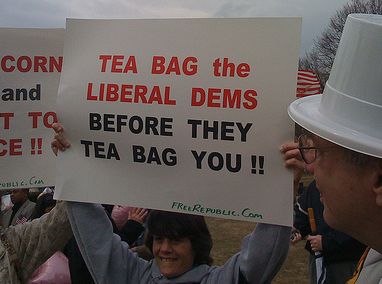 This site uses Facebook comments to make it easier for you to contribute. If you see a comment you would like to flag for spam or abuse, click the "x" in the upper right of it. By posting, you agree to our Terms of Use.